"Why Society Still Needs Feminism Because to men, a key is a device to open..."
– Caitlin O'Donnell, Drake University. (via on-another-note)
4 tags
Moment of Truth
jchou: After you jump But before you fall You fly And a million yous are born And a million yous die And in that bated breath of time and sky You decide  Which of you survive  How I feel nearly every day of thesis.
5 tags
Patience is a virtue.
This is how I'm getting through thesis, by trying (really hard) to be patient with the process. I haven't blogged much because every time I settle on a plan, I discover that it's not quite right. Since my last post, where I declared Gendered Interactions didn't quite work, I've had a couple of other interations: cards, and a website.  The cards (3 iterations) I took...
1 tag
5 tags
"He knew the balance between innovation and America's digestive system. He's the..."
– - Questlove, on Prince I want to be like Prince.
8 tags
Gendered Interactions, a review
In a post a couple of weeks ago I introduced Gendered Interactions, a small thesis experiment. My aim was to establish whether I could easily find gendered approaches to interaction design projects. After a week or so of analysing a variety of work and adding to the site, I realized this is not so easy.  Projects such as 21 Balancoires certainly sit to the femme side of the traits list, but other...
1 tag
3 tags
Don't overthink it.: The Now of People (vs the... →
dontoverthink: But the thing that worries me is that when trying to project into the future it's too easy to get caught up in what the Things will be. And it's too easy to lose the humanity of it. How people ARE, instead of what technology might be. The Now of People.  - commenting on the Future of Things vs The Now of People, and introducing her new project: Tipical.
1 tag
3 tags
"You never change things by fighting the existing reality. To change something,..."
– Buckminster Fuller
1 tag
4 tags
One particular possible future
I discovered Stop the Cyborgs this morning. They are a response to Google Glass and other trends and work to make us aware of the creeping (privacy threatening) trajectories of these technologies. This quote, from their recent post What's in a name?, really resonates with the way I'm thinking about my thesis work. Our digital future will be richer if it incorporates more than one...
6 tags
Gendered Innovation
It's been a couple of weeks since my last post, don't worry though, I've been working! For some reason putting aside time to write a blog post seems to elude me. Lots has happened over the last couple of weeks but here's a couple of highlights: I started genderedinteractions.tumblr.com Over the next month, I'll be collecting a range of interaction design projects...
4 tags
Thesis hq
Every week I seem to become a little bit more articulate about what exactly I'm doing for thesis. One thing that came up this week is that the act of this articulation is really important - basically, how can I make my thesis accessible to people that don't live in my brain and don't think about gender stuff all the time? To help with this, I've put together a thesis hq....
4 tags
A 3 part update.
1. Jerri Chou agreed to be my thesis advisor! Jerri is the co-founder of The Feast, All Day Buffet, TBD and Lovely Day. She's also super awesome, and I'm very excited to have her on my thesis team.  2. I went to Interaction 13. It was Toronto, and it was cold. I enjoyed a few of the talks, which hopefully I'll post about later. 3. I started a thesis changelog. Based on some...
4 tags
What are you making?
This has been a big question in the thesis discussion for the last couple of weeks. Driving me a little crazy, and its valid one. In the spirit of publishing things that aren't polished, here's part of a wrap up I sent to my thesis advisers this week: On Sunday, I had a big talk with Rachel Liebert, a very good friend of mine who's done lots of work within the gender +...
2 tags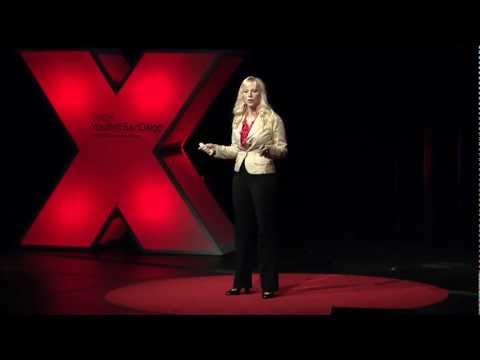 6 tags
'Femme' interaction design
I've been thinking about perspectives in design for a while, but I until yesterday I've lacked the ability to comfortably articulate what I mean. So far I've used "feminine", "traditionally marginalized", "female", "women", and "under-represented" to express the type of perspective I feel is missing from interaction...
7 tags
Watch
This talk, by Courtney Martin, has really helped me feel less paralyzed about by my thesis topic. She speaks about embracing the paradox we find in life and finding ways to feel fulfilled by our failures. The way Martin frames failure feels incredibly different than the 'fail fast, fail often' we hear so much about in startup culture. 'Failing fast' tells us to kill our...
6 tags
Thesis is quite a journey.
It's been a while since I've written a solid thesis post, so here goes. Since the thesis retreat, my head has been in a few different places. I've proved to myself, beyond a reasonable doubt, that turning up the volume on marginalized perspectives in design is what I need to be working on. I've also spent time with the fact that this is a wicked problem, and that I'm...
4 tags
"I like to refer to the anecdotal story of the Apple Store glass stairs. While..."
– In which I answer all of the questions, Sara J Chipps
7 tags
3 tags
"We all have implicit biases that subtly but profoundly affect our expectations..."
– Spot the sexist in you by Catherine de Lange
6 tags
Thesis retreat
This weekend I embarked on a thesis retreat with about half of my class. Friday afternoon, we packed up Min's car and headed upstate to a house (pictured above) that was just outside of Hudson, NY. Once there, we proceeded to eat, drink, read, talk, and play for the next 48 hours. It was fantastic! Surprisingly, we all managed to get some solid work done on thesis. Something about the...
4 tags
New perspectives
I'm changing the focus of my thesis. I've been thinking about this for a week now, and it feels right. Previously, I was working with the topic of light. My approach was to question our current assumptions of how artificial light operates and its place in our lives, then find space for new design opportunities within the domain. While this has been incredibly interesting - I've...
4 tags
Watch
A light turn. Above is the light in action. It's turned on/off by simply turning it over. Since Friday, I've shown it to a few people. The reaction so far has been delightful (for me, and for them). There's something that feels very special about holding a light that's so easily controlled in your hand. My next step is to make a bunch more and give them to people. Now...
5 tags
7 tags
Personal light, explained
Tony has been hanging out at my place over the last few days, he's my East Village refugee. Over dinner last night, he pointed out that I haven't clearly explained my rationale for the personal light. He wanted to know why it's important and what makes it more than just a maker-y thing I decided to do. Our conversation made me decide that I should actually write this down and...
2 tags
The Coastermatic Blog: Shelter in Williamsburg →
coastermatic: As we seek refuge in Tash's Williamsburg apartment, anticipating the carnage that's about to unfold, we look around us at the things that are probably going to cut out – the electricity, the Internet, the phone line. The Blackout of '77 was nothing in comparison. It's difficult to…
4 tags
Thesis: Plan of attack
For the next 7 weeks I will continue to explore the interplay of light, intimacy and space. My plan is to create several iterations of a 'personal light', one that provides only enough light to move around a familiar space. The intention is to create a personal space with light, one that's sympathetic to a sleepy mental state and/or enhances attention to other senses.  My approach to...
5 tags
"The work I did is the work I know, and the work I do is the work I don't know...."
– Philip Glass on the importance of staying uncomfortable. I came across this quote today. I find that it really speaks to the way I'm feeling about life, as I try to balance thesis, Coastermatic, work, school, and a little outside of that. Mostly, I can only see as far as the next step, and...
4 tags
6 tags
On Making, a response to Artifact 1
Last week's exercise of making something, anything, just to get us into the spirit of making definitely hit is mark with me. The light whales didn't take me long, but they pushed me into places I wasn't comfortable - namely, drawing and photography. The prospect of the entire thing made me feel nervous, so I figured I had to do it. And it was FUN.  The process took an hour or...
5 tags
6 tags
Thesis thinking - Week 3
Last week I wrote about my core - making the home more sympathetic to those who live in it. Following that, I felt like I was a lost in the forest. The home is pretty broad, we do lots of things there. I've made lists about various rooms, various functions, written lots of random thoughts, and came up with a idea for creating a web/phone based maintenance system for older buildings. Kind of...
5 tags
Thesis thinking - Week 2
Back on Monday, Amit introduced us to all to a framework to start thinking about our thesis. It kind of looks like a donut with skewers in it. The idea is that we all have a core interest that is unique to us. From that core, there are 360+ possible directions you could go with it. If your core was say, healthcare, one trajectory could lead you to creating a documentary about healthy food choices,...
3 tags
"The other connection between startups and technology is that startups create new..."
– Startup = Growth, Paul Graham
4 tags
Thesis thinking - Week 1
Last year I submitted a thesis proposal, and it was all about a focus on the home. Over the summer that intention grew into the phrase: "creating more engaging experiences in the home". Well intentioned, but not particularly clear. To try to make some headway into what this might mean for thesis, I did some deep thinking this week. I teased out those original explorations and decided...
4 tags
School year resolution #2
Understand Peak Tash. It's a bit weird to settle back into assignments after a summer away, but I've noticed that I'm trying to be measured with the attention I give to them. This has got me thinking about a concept I'm calling 'Peak Tash'. The general rule holds that the more effort you put into a project, the more you get out of it. And I think this is true,...
4 tags
School year resolution #1
To blog more.  "It takes too long, it's too hard," is what I said to myself all summer. Now that school's back (and its getting cold! WTF), I've got to be honest: This isn't like working in a coal mine. Its writing about something when I have an opinion, or think something's interesting. If I can treat blogging as a practice, then I'll eventually...
5 tags
Thesis time is here.
"Our job is to understand enough about technology, to see potential, and have enough empathy for humans to see a need. Then have the design capabilities to bring these things together." - Amit Pitaru This is how Amit describes what we do as Interaction Designers. I think its the most concise definition I've heard to date. For a while now, I've struggled with how to explain...
8 tags
Starting a coaster company, again
Back in April I wrote a post about the administrative side of starting up Coastermatic. As discussed in the comments, there were a few things I was wrong about. Being wrong and starting again is pretty much what this whole startup thing is about though, so hopefully someone out there can learn from our mistakes. In a post last week, Tom mentioned that Coastermatic is going through a bit of...
6 tags
Code name: Internet School
About a month ago, it was suggested to Tom, Tony, and I that we put together a class similar to the Entrepreneurial Design course we took in our second semester (which inspired this blog, pandaCatAttack, and Coastermatic). I found the notion of us creating a course that people would find value in intriguing, and thought it posed an interesting challenge. After a good chat between the 3 of us...
6 tags
Camping in the big city
School's out for summer, so last week I spent a couple of nights camping out at Floyd Bennett Field. Floyd Bennett Field is a prime example of the fascinating nature of adaptive reuse. What was once NYC's first municipal airport and the most active airstrip of WWII, is now a haphazard collection of hobby and activity spaces tied together under the banner of Gateway National...
9 tags
Starting a coaster company
UPDATE: Some of the stuff in this post is wrong, I've written a follow up post called Starting a coaster company, again. Go check it out. About a month ago Tom announced the start of Coastermatic. Coastermatic is a service that allows Instagram users to print their photos on to stone coasters. We've been working on it rather intensely for the last 5 weeks and are getting pretty...
5 tags
Elusive confidence
Down at SXSW, earlier this month, I had a few fantastic conversations with women who work in the digital + creative industry. I spoke with them about their work and how they got to where they are today. These talks ended up going deeper into conversations about what it feels like to be bold with your ideas. One of them said, "For a while, I never really knew what everyone else was doing, but...
7 tags
Good ideas are not everywhere.
Strange as it sounds, this was a somewhat surprising insight. At grad school we're constantly surrounded by concepting sessions, thesis ideas, and astounding guest lectures; so much so that I tend to forget that theres a lot of half-baked work out there. The startup mania that happens at SXSW was a rather amazing reminder of how many undercooked or just downright creepy ideas become a...